September 12, Hunan Province, the third college students innovation experiment results show and innovation forum held in Hunan Agricultural University. Provincial Education Department of the party members, deputy director, director of the inspector Tang Yawu, the Provincial Department of Education Deputy Inspector Xu Wei, Chinese Academy of Engineering Officer Officer Chunyun, Hunan Agricultural University Party Secretary Zhou Qingming attended the forum, the province's 42 Academy More than 300 teachers and students to participate.
  There are seven works and seven papers in our school. The materials science and Engineering College Zhang Jin, Li Lei and other students of the work "wood nanofiber-based green flexible energy storage device preparation and performance research" (Instructors: Qing Yan, Wu Yiqiang) and Environmental Science and Engineering Chen Qiong, Zhang Jingyi The paper, titled "The Effect of Crust Biochar + limestone on Cd Contaminated Soil" (Instructor: Zhou Hang), was selected from 152 works and 152 papers by the polls and experts, and was awarded "Top Ten" Works and "Top Ten" papers.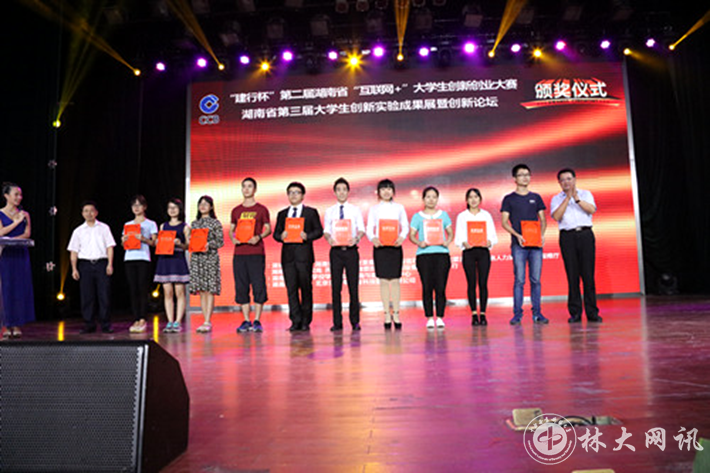 The exhibition of works and papers, a blend of the province's colleges and universities in the past two years of research-based learning and innovative experimental project results. College students innovative experimental program and innovative education and practice, and build a Hunan University students to strengthen the spirit of innovation and improve the practical ability of the new fashion.
  (Text by/ Office of Academic Affairs .Edit by / Chen Zhe.Audit by / Zhou yufen)